Hello, fighter, and welcome to Dragon Ball Online Generations Wiki!

Now with more aesthetics!
---
Dragon Ball Online Generations Wiki is an encyclopedia site made by the DBOG Wikia Team, which is essentially led by SonnyDhaBoss, started out on November 21, 2018 and formed on April 1, 2020. It is part of the official Roblox Interwiki
.
Please follow our guidelines in Rules, and if you want to start editing, follow our Manual of Style! We also have a discussions page, where you can go to chat with other users.
---
Dragon Ball Online Generations (DBOG) is a ROBLOX

game set in the universe of Akira Toriyama's anime and manga metaseries Dragon Ball

. It was officially published on October 24, 2019, by Asunder Studios (led by SonnyDhaBoss). It is the third and latest installment of the Dragon Ball Online series, which has been going on since 2012 and based on the Korean and Japanese MMORPG Dragon Ball Online

(ドラゴンボールオンライン, Doragon Bōru Onrain, Korean: 드래곤볼 온라인, Deulaegon Bol Onlain), and the sequel to Dragon Ball Online Revelations (the sequel to Dragon Ball Online).
It is an online fighting game that allows you to create a character to take fights to the next level, even become a god. You can fight with other people online, do quests, and be trained by your favorite Dragon Ball characters.
There are fourteen playable races you can select, each having unique abilities and transformations.
---
Play Dragon Ball Online Generations!
---
ANNOUNCEMENTS
Update 1.4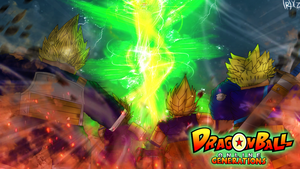 Update 1.4 has been released. For more information, see here.
---
---
Stats

Articles

120

Edits

11,193

Files

748

Total Pages

3,110
Purchase a Game Pass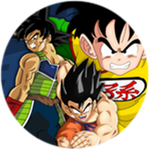 Add-On Pack 1 grants three new clothing sets, two head accessories, and three skills. The clothing sets are Battle Armor (Bardock), Kid Gohan (Four Star Ball Outfit), and Turtle Hermit Gi (Damaged). The accessories are Kid Gohan (Four Star Hat) and Bardock's Headband. The skills are Earth-Splitting Galick Gun, Explosive Madan, and Super God Fist.
You can purchase it for 250 Robux here!